Eco-Friendly Benefits Of CBD: How Hemp Can Help Save The Planet?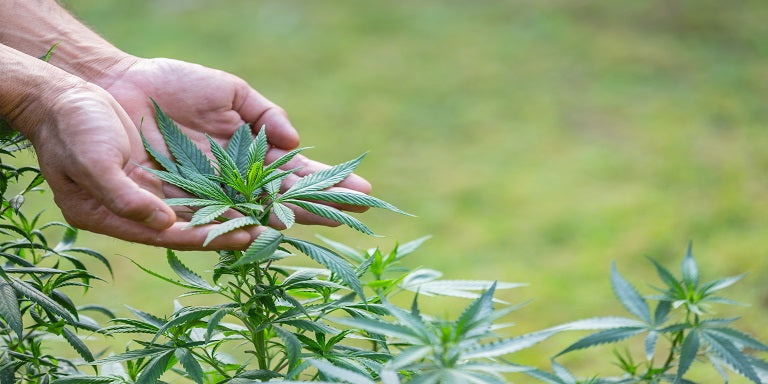 Health advantages of CBD have attracted increasing attention in recent years. But many people are unaware of its eco-friendly benefits. Want to know it? Then keep reading this article. 
CBD have come up as a natural and amazing healer for many people. Its anti-inflammatory and antioxidant properties have made a good natural substance for pain reducing and skin enhancing products. There are many products of CBD which have been widely accepted and used due to their ultimate benefits. Let's have a look at the most popular ones.
Most popular CBD products
CBD oil 
CBD oil is one of the most popular CBD products. It has its application in providing pain relief and used in food recipes. You can also add a few CBD oil drops in your regular drink and enjoy the calming effects of CBD.
CBD gummies
CBD gummies are the natural gummies which are infused with CBD. "Taste with health", how does that sound to you? You can take it anytime irrespective of any time or place barrier. Easy to carry without hesitation. If you don't feel comfortable telling everyone that you love CBD, then these are the perfect choices to make. You can try it and nobody will get to know that they are CBD infused until you tell them. They are delicious and provide you health benefits. They look just like normal gummies.
CBD and Its Eco-friendly Benefits
CBD products like CBD oil, CBD gummies have some great eco-friendly benefits that are good for both you and the environment.
Here's why they are a sustainable choice: 
Organic Farming

: Many CBD products are made from hemp plants that are grown organically. Organic farming means healthier soil and fewer harmful pesticides or synthetic fertilizers. By choosing organic CBD products, you support environmentally friendly farming practices. 

Biodegradable Packaging:

Some CBD brands use packaging materials that are good for the planet. These materials can be easily broken down by nature or recycled, reducing plastic waste and minimizing the environmental impact of packaging. 

Renewable Resource:

CBD comes from hemp, which is a renewable resource. Hemp plants grow relatively fast and don't require as many resources compared to other crops. By using CBD from hemp, we can reduce our dependence on non-renewable resources. 

Lower Carbon Footprint:

CBD usually go through less processing, which means they have a smaller carbon footprint. They require fewer extraction processes and often have fewer additional ingredients. Choosing CBD can help reduce the overall environmental impact of CBD production.

Alternative to Pharmaceuticals: CBD are a natural option for various health issues. By choosing them instead of pharmaceuticals, you can contribute to reducing the environmental impact of pharmaceutical production and waste. 
Organic Waste Recycling

: Some CBD manufacturers are finding ways to recycle organic waste generated during production. This is a positive step toward minimizing waste and promoting sustainability. By opting for eco-friendly CBD, you not only support sustainable practices but also enjoy the benefits of CBD in a way that's better for the environment.
What about hemp?
Hemp, the plant from which CBD is derived, has several environmentally friendly advantages that may help save the world. A perfect renewable resource, hemp grows quickly and uses fewer resources and inputs than other crops.
As a sustainable substitute for conventional materials like textiles, paper, and plastics, hemp can lessen our dependence on fossil fuels and hazardous chemicals. By enhancing soil health, encouraging biodiversity, and bolstering pollinator populations, hemp can also help the ecosystem. Future generations could enjoy a healthier and more sustainable environment thanks to the use of hemp in various sectors and applications. 
Look at how hemp can help advance sustainability and lessen our negative environmental impact.
A Renewable Resource: Hemp
Compared to conventional products, hemp is a highly renewable resource with several advantages. Hemp has the potential to significantly contribute to sustainability and lowering environmental effects thanks to its quick growth cycle and capacity to store carbon.
Cycle Of Rapid Growth
The quick-growing cycle of hemp is one of its most significant advantages. One of the fastest-growing crops globally, hemp plants can reach heights of up to 20 feet in a few months. Because of its quick growth cycle, hemp can be harvested several times annually, offering a reliable supply of renewable materials.
Hemp needs fewer resources and inputs than other crops because it grows quickly. For instance, compared to many traditional crops, it needs less water, fertilizer, and pesticides, making it a more environmentally friendly option for farmers and lowering agriculture's overall environmental impact.
Sequestration Of Carbon
The capacity of hemp to store carbon is a significant advantage. Carbon dioxide from the environment is taken up by growing hemp plants and stored in their leaves, stems, and roots. By lowering the atmospheric concentration of carbon dioxide, this procedure, also known as carbon sequestration, can assist in reducing the impacts of climate change.
Research has shown that hemp is incredibly effective at sequestering carbon. Hemp can store up to 22 tonnes of carbon dioxide annually, per published research. It significantly increases compared to other crops like corn, wheat, and soybeans, which sequester less than 5 tonnes of carbon dioxide annually.
We can contribute to reducing our total carbon footprint and work toward a more sustainable future by using hemp in various industries and uses.
Conclusion
A crop with a wide range of uses and that is environmentally friendly, hemp has many advantages for humans and the environment. Hemp has the potential to significantly contribute to sustainability and lowering environmental effects thanks to its quick growth cycle, capacity for carbon sequestration, sustainable alternatives to conventional materials, and capacity to foster healthy ecosystems. Hemp will be used more frequently in various industries and applications as more people become aware of its advantages, resulting in a more sustainable and healthy planet.